I 've been listening to a couple of podcasts on a regular basis.
I just want to share today, as I have been so encouraged lately by listening to different women speak entirely on women's issues. Almost all the podcasts are under 30 minutes- Great while driving, walking, and waiting.
I want everything the Lord has for me.
I want to be everything the Lord created me to be, and I want to be whole enough to pour out or give back everything the Lord has given me.
You will not regret downloading from these sources and listening on a regular basis.
You'll be blessed!
Have a great week and do take the time...
New Life Women
Experience recent messages from the women's ministry of New Life. From our annual "Daughters" conference to our "Celebrate Women" events, the women of New Life join together from all walks of life together to worship, minister to one another, and hear dynamic teaching.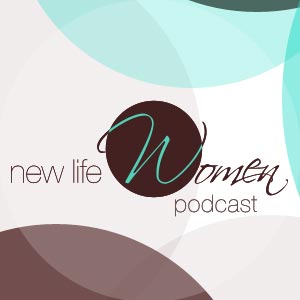 Click Above To Download Podcasts
Gateway Women
Pink represents more than a color or a cause ... it's a movement! Pink is a company of women devoted to embracing their God-given femininity, maximizing their strengths and wisely stewarding their influence. Pink is about passionately pursuing who God has designed women to be.
Click Above To Download Podcasts
Just in case anyone should wonder if I have alternative motives: I receive no affiliate money, I have never attended church at New Life or Gateway, and I don't know a soul that does. I just stumbled upon these a few months ago and I've been blessed. I resolved to share the things I am learning here and this is one.
Have A Great Week!