Teachers blog too? Yes they do, and in a very big way. M
orning Ladies, Teaching Blog Addict (TBA), is the largest teaching blog on the web and is ranked 13,000 in the US out of all the blogs and websites. TBA has 80 contributing teachers, and is a wealth of information for mothers and educators. Today I am excited and honored to be introducing you to it's founder, yet another amazing rural women making her way online. I know you ladies are going to love this one. I hope she inspires you to join the rank of bloggers or do something amazing. Give a big Rural Women Rock welcome to Tamara Chilver. Blogging from Teaching Blog Addict. Check out her links and sites below.
Hi everyone! I am thrilled to be able to share my story and vision on this inspirational blog.
Here are a few things about me and my passion for teaching:
I am a former elementary teacher and now a homeschool mom of five children- 4 boys and a girl. My youngest is one year old and my oldest will graduate high school this year. I absolutely love teaching and want my children to love learning. Here is the Chilver gang.
I enjoy providing parent workshops. Here's a short segment on how traditional board games teach children academic skills. I just love making teaching fun!
Learning with games
I have been blogging for over four years at

www.TeachingwithTLC.com

and I enjoy sharing creative teaching tips with parents and educators.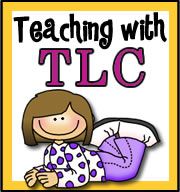 I'm so addicted to teaching blogs that I created www.teachingblogaddict.com

, which is

an international community of teachers who share teaching tips with each other and encourage one another daily. These bloggers are phenomenal! I must forewarn you before you hop on by, this site is very addicting.
☺
My newest venture is

www.virtualteachingexpo.com

. I recently became aware of an incredible need for professional development courses for educators. With drastic budget cuts and job losses, most conferences have been eliminated or teachers are having to spend their own money to attend. Most teachers simply cannot afford the costs with high ticket prices, traveling, hotels, and all the other expenses with attending, especially after their income decreasing. Therefore, my team and I created the first virtual expo for teachers where educators can now attend professional development classes on-line from the comfort of their own homes. Our goal is to be able to provide these expos at no cost to all educators and parents in the near future. We are super excited about this new concept!
Thank you for allowing me to share my vision of education with you all. I encourage you to follow the dreams that God has placed in your heart. Your dreams can impact people abundantly more than you can ever imagine. Never let fear stand in your way. I had plenty of fears and I still have some. Writing is my least favorite subject, public speaking makes me incredibly nervous to where I can't sleep or eat, and I am not a techy person at all- in fact I just learned how to text last year! But I keep reminding myself that God does not call the equipped but He equips the called. Many blessings!
Successful teaching is not head-to-head;
it is heart-to-heart.