A woman with rural spirit and inspiration, meet Sue of Firstlight Photography: Blogging from:
Give her a big Rural Women Rock welcome!
Hello! My name is Sue and I am a fine art photographer in my spare time. I work as a part time secretary at a middle school, but that's only three hours a day. It's perfect for me. I tend to spend the rest of my time working my web site or out at the barn where my daughter has been taking horse back riding lessons for eight years.
Last summer we bought a horse and just love the whole experience. Me … I just write the checks, my daughter does all the riding. We are out there four times a week during the school year. But when summer comes, we're there six days a week.
How did I get started with photography? Well, it was my major in college at Southern Illinois University way back in the dark ages before computers, digital cameras and Photoshop. I had the smell of developer and fixer on my hands every day. It was really a simple art form. We could do a little dodging in the dark room but that was about it. Though we never knew what we didn't have. We created beautiful black and white photographs and I still have some of them. They can still hold their own against the digital images I produce today.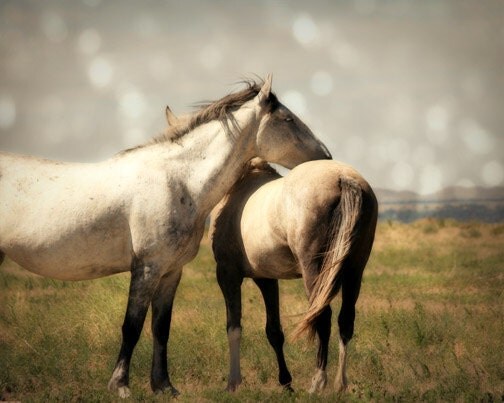 I never got a photography job after I graduated college. Through life's twists and turns I worked at a very small advertising agency doing desktop publishing for a number of years. Then I had my daughter. I was a stay-at-home mom for five years and then I got my job with the school district. After seven years and a terrible economy I lost my job. Now what? Well, I got back into photography. I had to teach myself Photoshop. I was very frustrated at first…but diligence and the support from family members kept me on track.
I prefer the country and all it has to offer with my photos. If you look through my web site:
http://www.firstlightphoto.etsy.com
you will find many barns, horses and country photographs as well as landscapes and florals.
I think the barns hold my biggest interest. I am drawn to the run down and abandoned look they have. I guess I just like everything about the country. I am definitely not much for the big city or large crowds. I have found that I like the way the horses smell. Yeah, they're dirty, that's okay. They're all so different. There are 11 horses at the barn where we board our horse. They range in age from six to 22 years old. Some are older schooling horses and the others are boarder's horses. They are all wonderful. Some get along together and some don't. One likes to bite, a couple tend to kick, one is blind (and well loved by all). Our guy, his name is Herbie, is pretty mellow and seems to get along with all the horses. I'd never thought I could own a horse, but it's been a great experience.
Well that's me in a nutshell. I am not a city person, I don't like to drive the Chicago expressways at all and I don't venture into the city that much. I would much rather head toward the country any day.
Thanks Sue for sharing!